6-Piece ROYAL DOULTON COLLECTOR CHARACTER JUGS LARGE MADE IN ENGLAND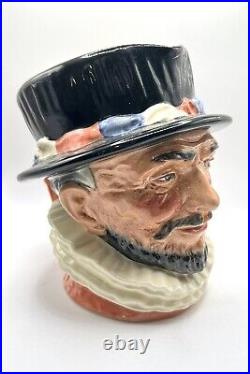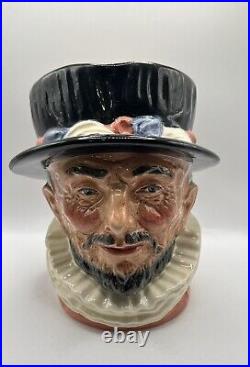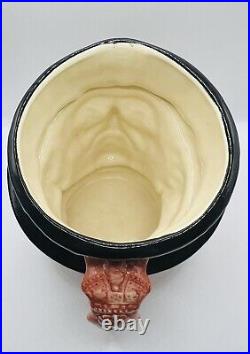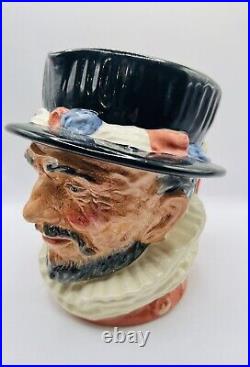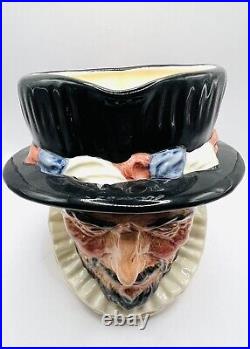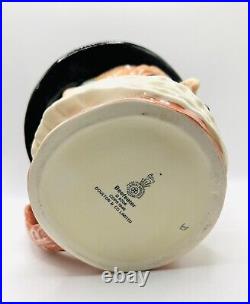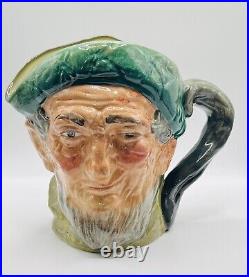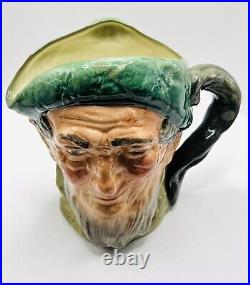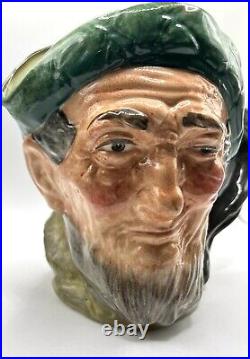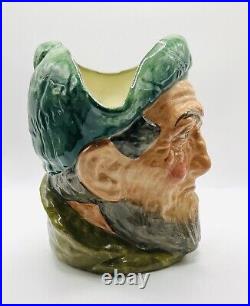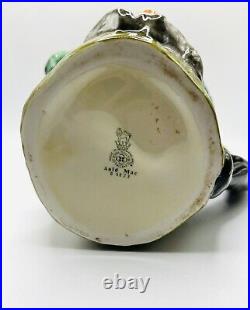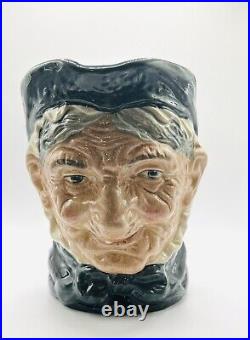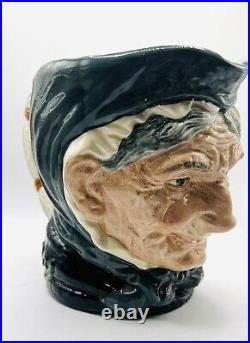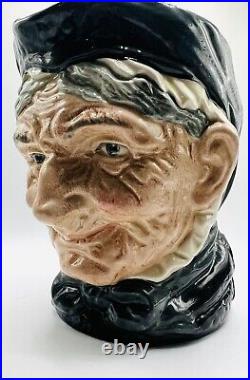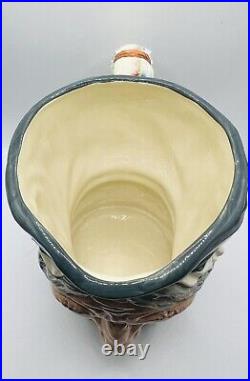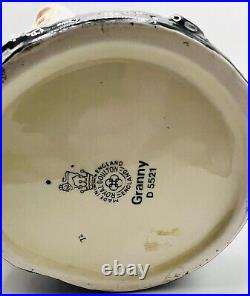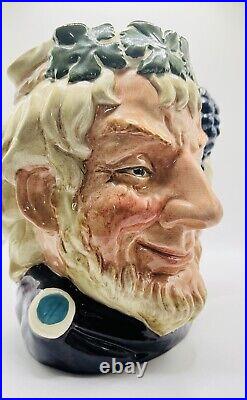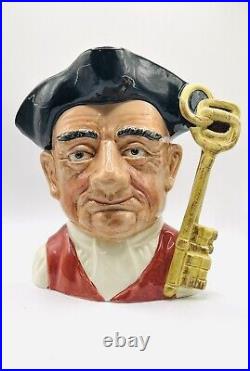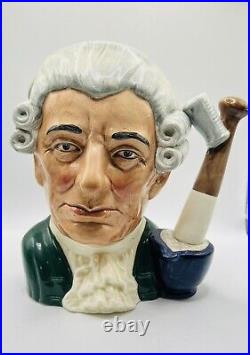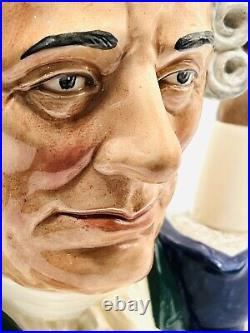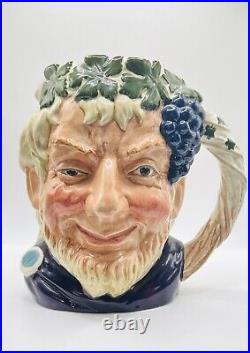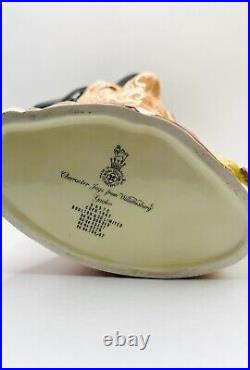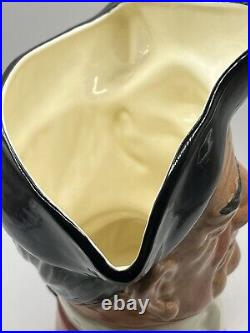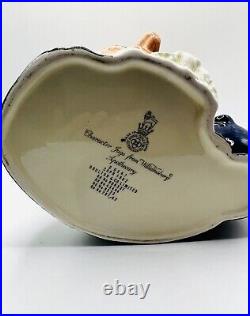 6-Piece ROYAL DOULTON CHARACTER TOBY MUGS MADE IN ENGLAND. Amazing Mugs/jug for the collector!
Beefeater- D6206, Royal Doulton Character Jug, Beefeater ER D6206 (black hat, white ruff, pink tunic, pink ER on handle). Designed by Harry Fenton, Series: The London Collection, issued 1953 - 1978. The Yeomen of the Guard and warders of the Tower of London are colloquially referred to as Beefeaters.
The name "Beefeater" came from a visiting Grand Duke who was astonished by the large amounts of beef eaten by the Yeoman Guards. The monarch's cipher, GR, at the base of the handle is an abbreviation of George Rex, for King George VI. After his death in 1953, the cipher was changed to ER (Elizabeth Regina), for Queen Elizabeth II. Auld Mac Owd Mac D5823 (green tam, brown coat).
Designed by Harry Fenton, issued 1937 - 1986. A song by Sir Harry Lauder, a 20th-century singer and comedian, called Bang Went Sixpence. In it a Scotsman named Mac found the prices too high in London because every time he made a move, "bang went sixpence, " which is incised on the back of his tam, below Auld Mac.
Granny Toothless D5521 (dark green and white coloration). Designed by Harry Fenton, issued 1935 - 1941. The wimple on this style does not show between the hat and the hair at the front of the head. There is no tooth showing between the lips.
Apothecary D6567 (green coat with white cravat, white wig). Series: Characters From Williamsburg, issued 1963 - 1983. Along with the other characters in the Williamsburg Series, the apothecary was central to colonial life in 18th century America.
Royal Doulton Character Jug, Bacchus D6499 (maroon robes, green leaves and purple grapes adorn the head). In Greek and Roman mythology, Bacchus was the god of wine and nature, inspiring men and women to appreciate music and poetry.
"Bacchanalia" the harvest celebrations to honor him, were reputed to be such orgies of excess that the Roman government had them banned. Some of the earlier versions of the miniature jug had the leaves on the vine handle painted green. Gaoler D6570 (black tricorn, white shirt, red vest). Excellent condition No cracks or chips- no flaws during inspection. My name is Lesley, Please feel free to reach out if you have any questions!
Thanks for visiting and HAPPY SHOPPING! The items offered here are vintage and pre-owned and are not to be considered new.
I'm in no way an expert but I try my best in researching each item, describing and photographing. Items we sell are in used condition as they are photographed. Often Vintage and pre-owned items require some cleaning, Any condition issues will be noted and photographed in detail in the listing, if you have any questions regarding items I'm here to assist you any way possible. Please note: The information in this listing is provided to the best of my ability. Any mistakes are unintentional and not intended to mislead.