Royal Doulton Character Jug Gladiator D6550 Large 7.75 Dagger & Shield handle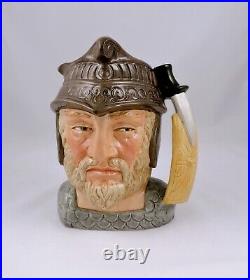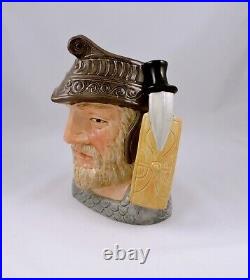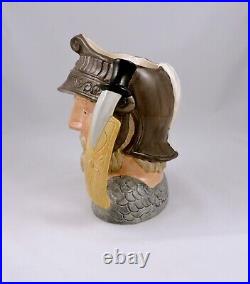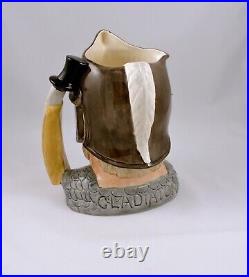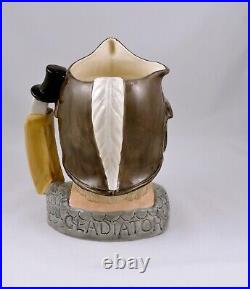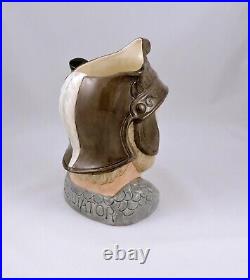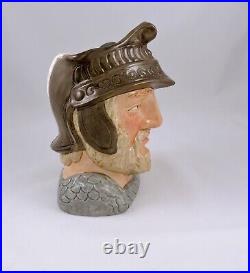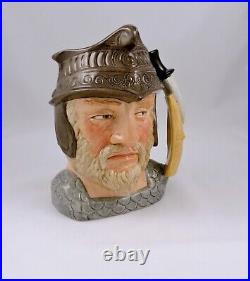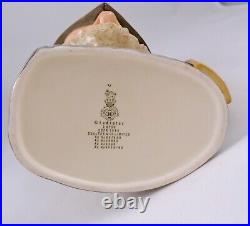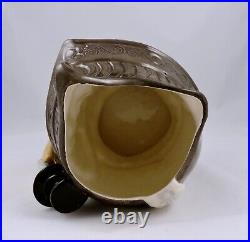 Royal Doulton Character Gladiator D6550 Large Character Jug 7.75. Handle: Dagger and shield handle. Condition: Pre-owned, this item is listed as "used" and in excellent condition with no chips, cracks or repairs.
It does not have the original box. Please preview all photographs as they are part of the description. Gladiators were trained warriors who fought battles against each other or animals to entertain the ancient Romans. First appearing around 264 B. At the funeral of an aristocrat, the spectacle grew in popularity. Gladiators used many different types of weapons including an oblong shield, a helmet with visor and a stabbing sword about two feet long. Others fought with only a net and a trident, a three-pronged spear. Although gladiators usually fought until one was killed, the losers life could be spared if the spectators waved their handkerchiefs; otherwise they turned their thumbs down, a practice continued today to express disapproval. This Royal Doulton Gladiator character jug, modeled by renowned sculptor Max Henk, wears the full armor of his profession. The handle is formed by his shield and gladius Latin meaning sword from which his name is derived.
This beautiful piece is timeless and would make a wonderful gift or a great addition to any Royal Doulton collection. Thank you for visiting our store, please take a look at some of the other wonderful items we have in our store, we will be listing several more Royal Doulton Toby jugs, mugs and figurines and Disney items. D & B TREASURES STORE POLICIES. We are not experts on any category we may sell, but we do our best to accurately describe our items, including photos.
Almost everything we sell is either vintage or antique and are used items. With that in mind please expect a baseline of wear. We use our best judgment to determine the authenticity of the pin and post pictures of the exact pin that you will be receiving. We thank Pinpics for sharing information on the Disney pins.
We are 100% committed to your satisfaction! Thank you for visiting and shopping at our store.