Royal Doulton D6755 Character Jug Toby The Guardsman of British Royalty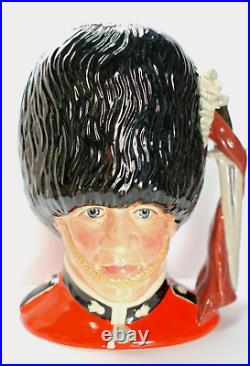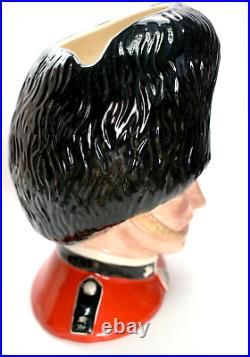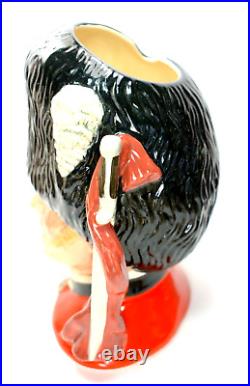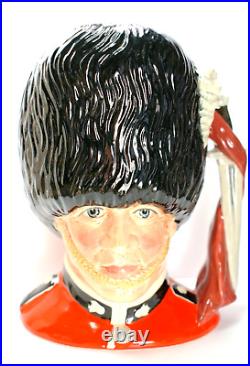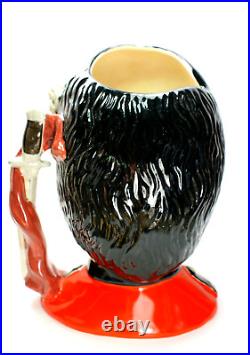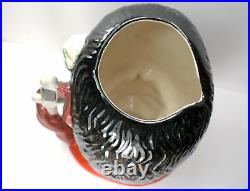 This is a beautiful Collectible Royal Doulton hand painted Character Jug/ Beefeater / Toby Mug D6755 called "The Guardsman" by STANLEY JAMES TAYLOR from The London Collection. Measure 8 1/4" tall at the highest point, 7.5" wide at the widest point, 5 1/4 deep.
It weighs almost 2 lb. This piece is signed by the designer Stanley James Taylor and is backstamped with the classic Royal Doulton symbol (Lion standing on a crown) Made in England.
Made out of fine bone china - Hand Decorated. This figurine does not have the original box. It is a vintage item in excellent condition.
Guard regiments were formed to provide personal bodyguard's for the British Sovereigns with the first Guards raised in 1656 to protect the exiled King Charles II. Now they'll be found outside Buckingham Palace protecting the soon to be coronated King Charles III.