The UGLY DUCHESS Royal Doulton Large Jug D6599 Alice in Wonderland Flamingo Mug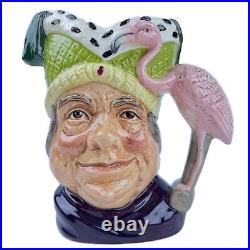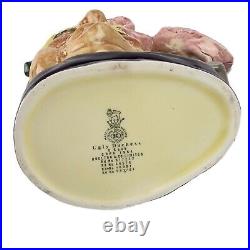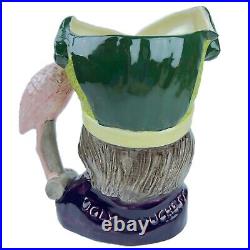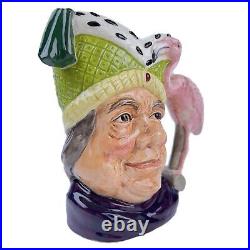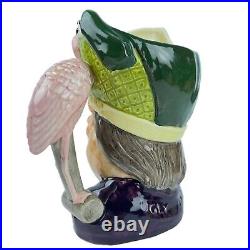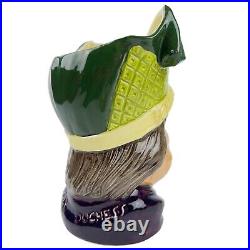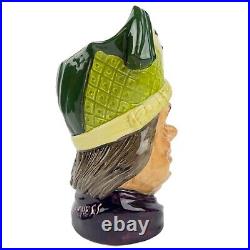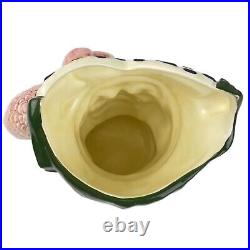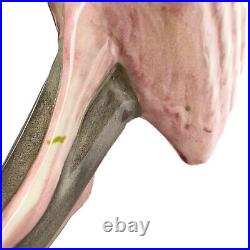 Royal Doulton Ugly Duchess Large Character Jug D 6599. Artist flaw - tiny stroke and dot of green paint on flamingo. PLEASE SEE PICS FOR PHYSICAL DETAILS. Hand Made and Hand Decorated in England circa 1964.
Modelled (Designed) by Max Henk. Approximate Measurements at longest points: 4 1/2" L x 7" W x 7 1/4 H. In Lewis Carroll's 1865 literary classic'Alice in Wonderland', The Duchess was an antagonist of The Queen of Hearts. Illustrator Sir John Tenniel's rendering of The Duchess in'Alice in Wonderland' was inspired by Quentin Matsys' satirical painting'The Ugly Duchess'. Ugly Duchess is flanked by a beautiful pink flamingo croquet mallet which was used in the game she played with The Queen of Hearts.
Add this to your personal collection or consider it for a loved one who appreciates whimsical story characters. Thanks for taking the time to look at this wonderful piece and I hope you have a fantastic day!