Toby Character Jug (Large) Scaramouche Royal Doulton D6658 1961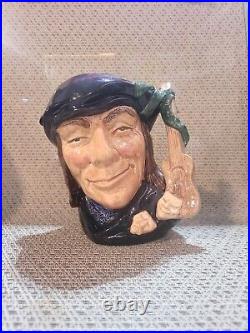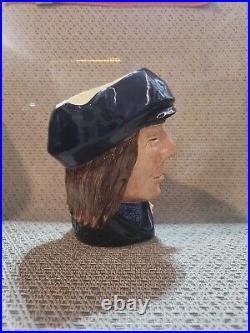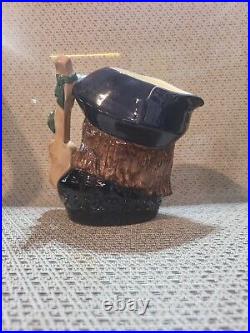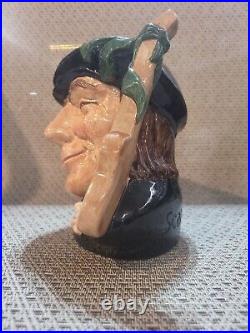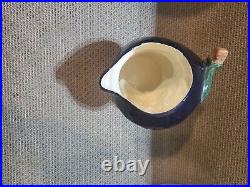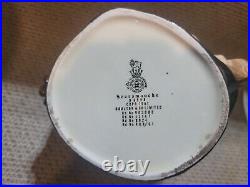 This large Toby character jug, called "Scaramouche, " is a stunning piece from the Royal Doulton collection. Made from ceramic and porcelain, it features a vibrant multicolor design that is sure to catch the eye of any collector.
The jug was manufactured in 1961 and is a true testament to the craftsmanship of its time. It is perfect for anyone looking to add a unique and beautiful piece to their collection of decorative sculptures and figurines. A Toby Jug, also sometimes known as a Fillpot (or Philpot), is a pottery jug in the form of a seated person or the head of a recognizable person, often an English king. Typically the seated figure is a heavy-set, jovial man holding a mug of beer in one hand and a pipe of tobacco in the other and wearing 18th century attire. Jugs such as this one depicting just the head and shoulders of a figure are also referred to as Toby Jugs, but according to experts and collectors, these should strictly be referred to as "Character Jugs".