Vintage Royal Doulton Large Handpainted Character Mug Jug Anne of Cleves England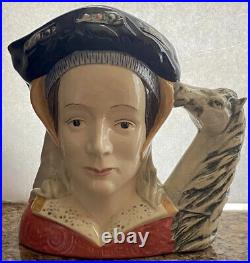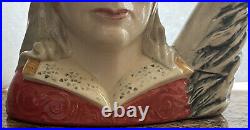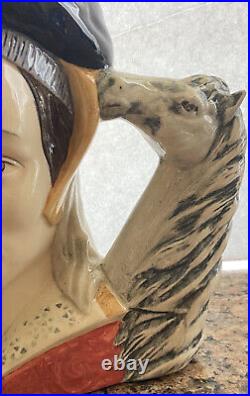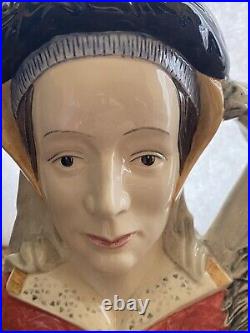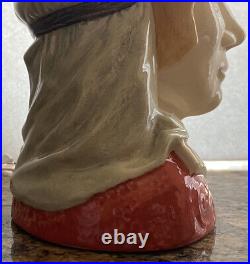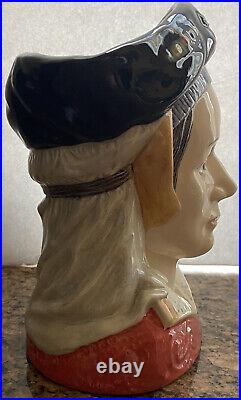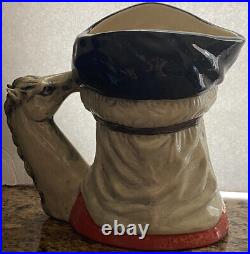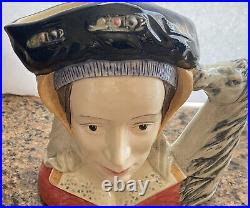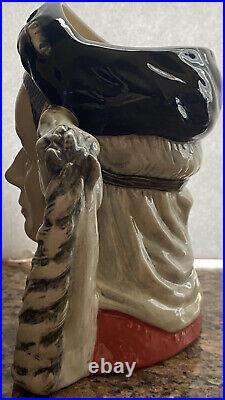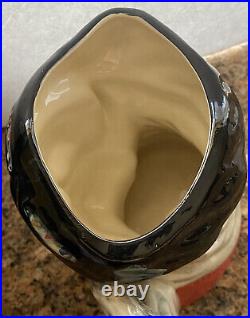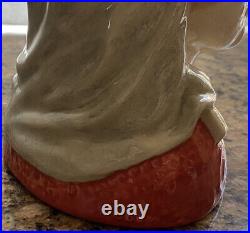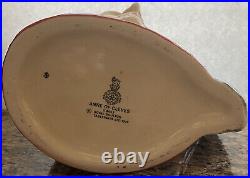 Anne of Cleves (Ears Up) D6653 - Large - Royal Doulton Character Jug. Anne of Cleves Ears Up D6653. Series: Henry VIII and His Six Wives. Handle depicts a horse's head.
In a political arrangement by Thomas Cromwell, Anne of Cleves (1515 - 1557) was chosen to marry Henry VIII upon seeing his dull and unattractive betrothed, whom he later referred to as his "Flanders Mare, " Henry attempted unsuccessfully to break the contract. Anne became his fourth wife on January 6, 1540, for only a brief time. Henry had the marriage annulled on July 8th of that year and gave Anne a pension of life. No box and no paperwork. May have some manufacturing issues (I don't see any).
Because of it's display item.